On this page you will find information about our eco committee and all of the work we are undertaking as part of our eco schools application to make the school a greener and more sustainable environment.
Who are we?
Our eco committee is made up of a range of students across the year groups that are passionate about protecting the world in which we live. They acknowledge the challenges we face and want to engage their peers in taking action against climate change. All our members went through an application process and have committed to attending regular meetings to plan and undertake initiatives across the school and within our wider community. Our student committee is also supported by staff ambassadors. More information about our committee members and staff ambassadors can be found via the links below.
Eco Schools Green Flag Award
This year we are working towards the Eco Schools Green Flag award. This is an international accreditation that recognises and rewards young people's environmental actions. As part of the seven step process, we had to undertake an environmental review of the school and identify three of the ten topic areas that we would like to work on. Surprisingly, we scored highest on Energy. We discovered that there were a number of initiatives already in place that we had not been aware of before undertaking the review. Our second highest score was in the Global Citizenship section with a score of 6 out of 10. Despite this being our second highest, we felt that increasing our efforts in this topic would be fundamental to driving change, due to the opportunity to increase awareness of global issues. We had similarly low scores in a number of other areas, with water scoring the lowest at 3. However, we felt that we could make the biggest improvements within the topics of litter and biodiversity.
Based on the outcomes of the review, our eco committee chose Global Citizenship, Biodiversity and Litter.
Our completed environmental review, containing full details of the results can be found in the quick links section on the right hand side.
Eco Topic: Biodiversity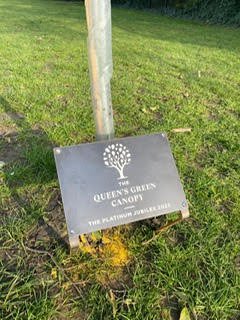 Between 14th – 18th March we celebrated our first ever Green Week here at Hitchin Boys' School. Throughout the week,
students planted the first 50 of our 105 trees donated by the Woodland Trust. As part of the Queen's Green Canopy, everyone is invited to plant a tree, creating a network across the UK and a green legacy in honour of The Queen's service. We are proud to be part of The Big Climate Fightback, an initiative to get the UK involved in planting 50 million trees to help combat the climate crisis.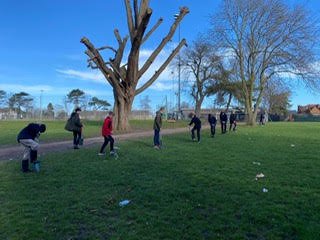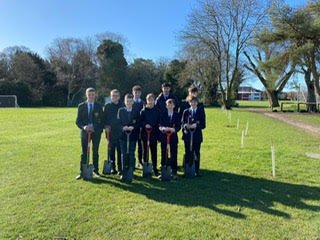 As part of Mental Health Awareness Week (9th - 15th May 2022), students spent some time outside with nature, repurposing the living wall to create planters for some new seasonal plants. A group of students also built a bug hotel over in the plantation.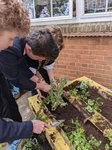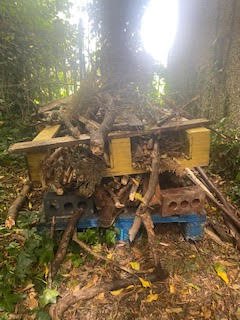 Eco Topic: Global Citizenship
We all know that we face big challenges in today's world: poverty, hunger, inequality and climate change are just some of the issues we need to address urgently.
Big challenges need bold action to overcome them, and that is where the Global Goals come in. They are a plan agreed to by all world leaders to build a greener, fairer, better world by 2030, and we all have a role in achieving them.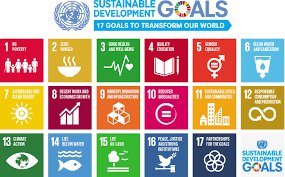 Get to know each of the Goals and the targets attached to them 
here
.
Our thanks...
The eco-committee would like to offer their thanks to ex-student Tommie Eaton who came and delivered assemblies to all students, to raise awareness about an important global issue.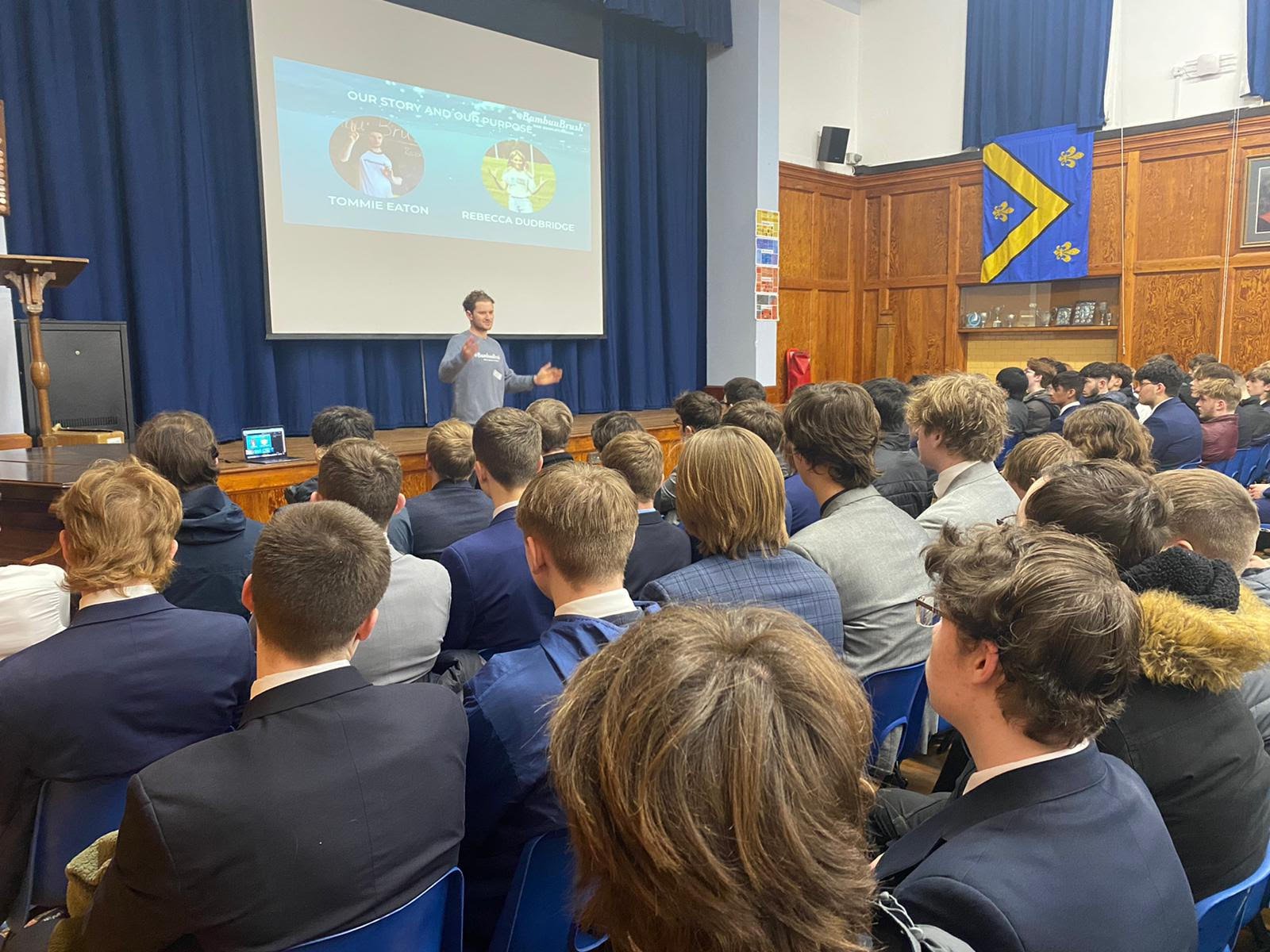 Tommie is co-founder of @BambuuBrush, whose mission as a company is to educate, inspire and empower young people to
make sustainable choices to protect our planet. They are committed to combatting plastic pollution and shared with students the devastating impact this can have.
Meet our global stakeholders...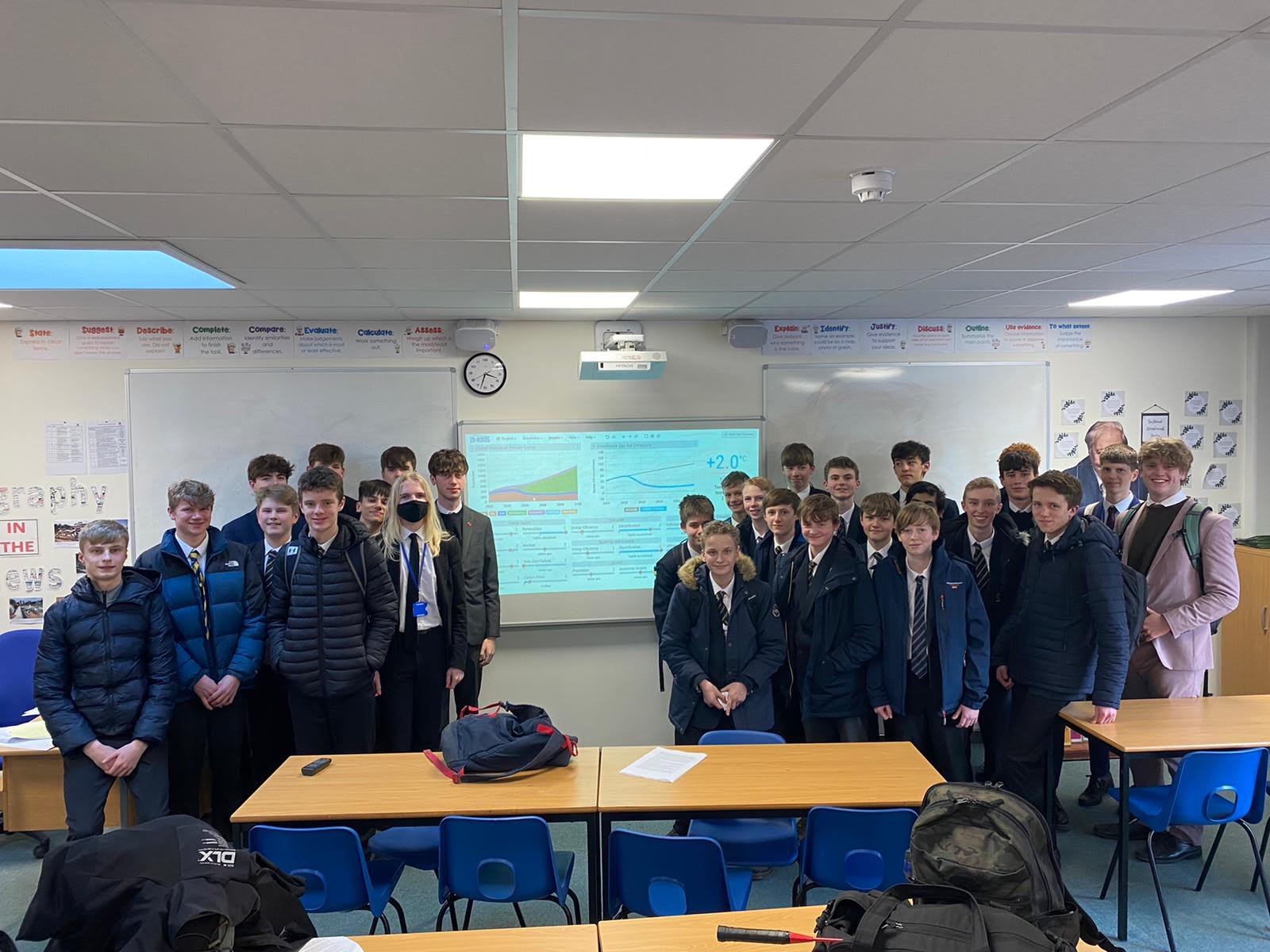 Around 30 students took part in an interactive climate workshop. This was a role-playing game that used the En-ROADS simulator to engage students in exploring solutions for addressing climate change. The game, which was facilitated by En-Roads Climate Ambassador, Charlotte Mendel, was run virtually via Zoom and was conducted as a simulated emergency summit organised by the United Nations, where global stakeholders (the students) needed to establish a plan that limits global warming to two degrees or less. Working in groups, the students proposed climate solutions (such as energy efficiency and carbon pricing) which was tested using the En-ROADS simulator. Throughout the game, students experienced what it's like to negotiate a climate deal, using an interactive simulator to see the outcomes of their own decisions. The students had great fun and successfully managed to reduce warming to below two degrees, despite some tough negotiations.
Sustainable futures at HBS...
The High Performance Group in Geography have been working on how to make HBS more sustainable and environmentally friendly. Some incredible ideas were shown at their exhibition and we're looking forward to taking these ideas forward to the school trustees for future implementation.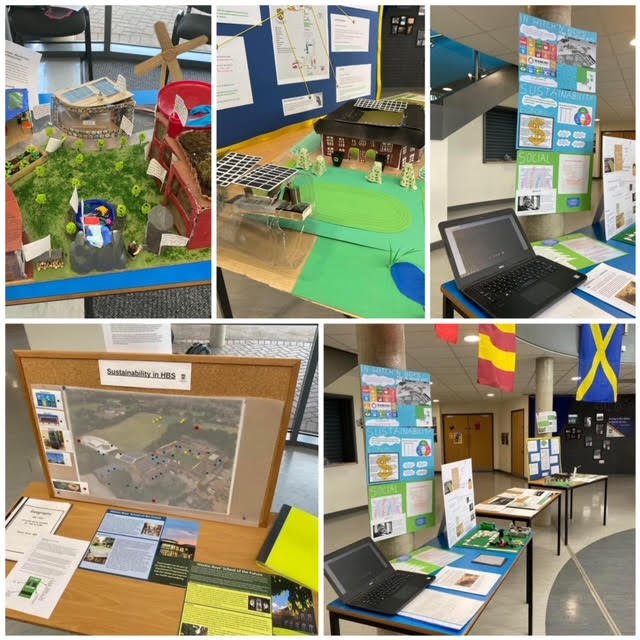 Eco Topic: Litter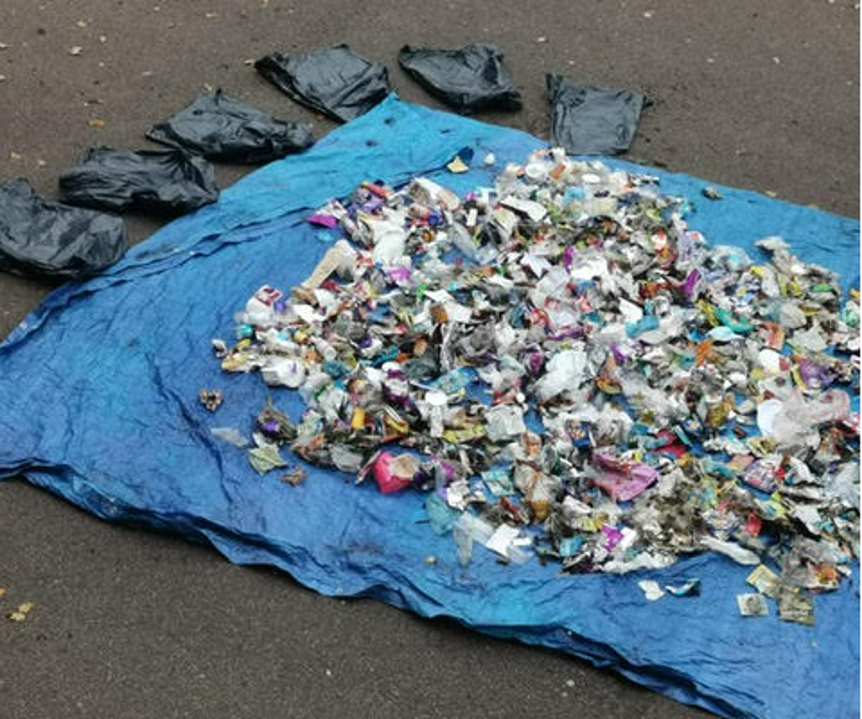 To get all students actively involved in keeping our school environment clean and tidy, we have reinstated a litter picking rota. The current rota for this term is linked below.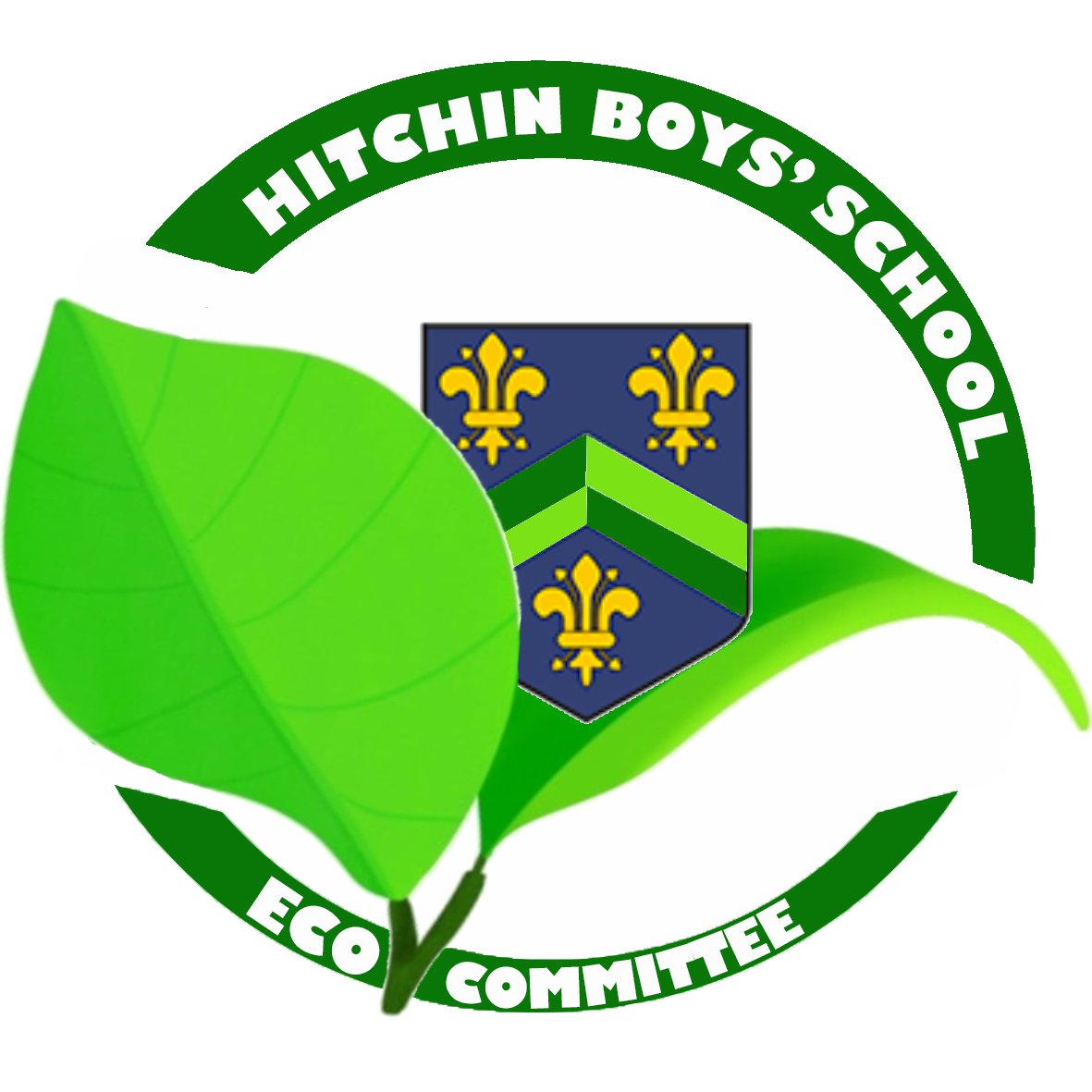 Quick Links
House Mascots
Our Fair Trade bake sale raised over £200 which we decided to use to fund the adoption of our new house mascots through the World Wildlife Fund's animal adoption scheme.